Native American Rugs for Sale

Palms Trading Company has a brilliant collection of Native American rugs for sale in Albuquerque. Select from high quality rugs that suit your home and reflect the Navajo tradition. Our beautiful rugs are made up of all-natural materials which brings the spirit of the Southwest to your room.
Around 300 years ago, the Navajo learned rug weaving art from Pueblo Indian artists. Since then, these weaving methods have been passed on through generations, becoming an integral part of the Navajo tradition. The majority of Native American rugs for sale at our store have traditional designs and patterns.
Variety of Rugs available
We have the best collection of Native American rugs for sale to choose from:
Navajo pictorial weaving includes beautiful designs, such as animals. You can also find symbols of the Yei in contemporary rugs.
Storm weaving incorporates the traditional pattern which represents the borders of the Navajo reservation.

The Ganado Red area rug details terraced diamonds against a deep red background.


Rugs, Jewelry & more
Palms Trading Company also offers handmade Navajo art including jewelry, pottery, and kachina dolls. We provide our products at reasonably low prices. You can contact us for hand woven
Native American rugs for sale in Albuquerque.
DROP US A LINE
Email


Phone


Address


1504 Lomas Blvd NW
​Albuquerque, NM
87104


Powered by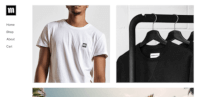 Create your own unique website with customizable templates.